Manufacturing Process
M3C components are produced in a controlled environment at an off-site manufacturing facility and then transported to the site for installation. This allows for greater flexibility, quality control, schedule savings, and increased sustainability.
Tour Our Facility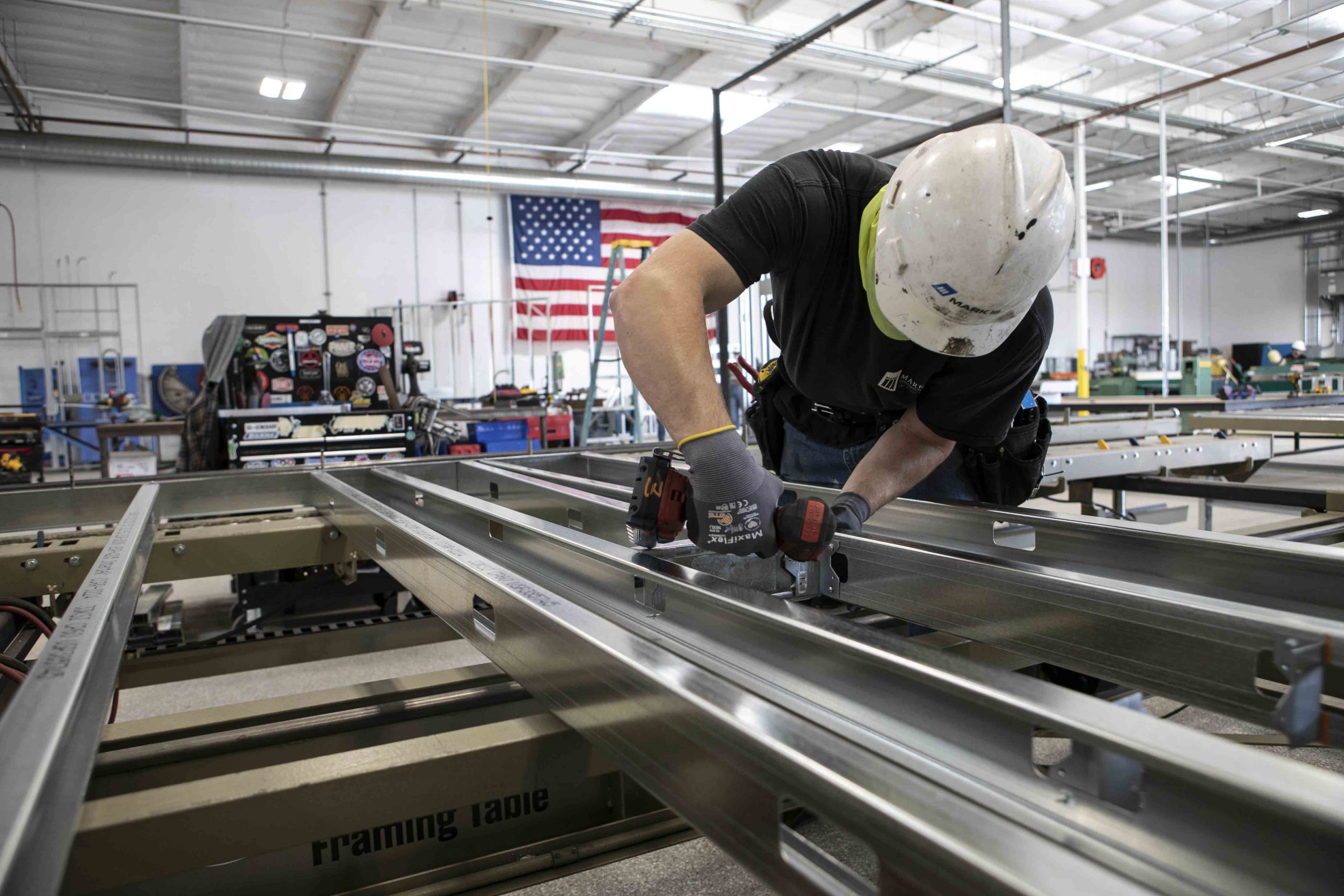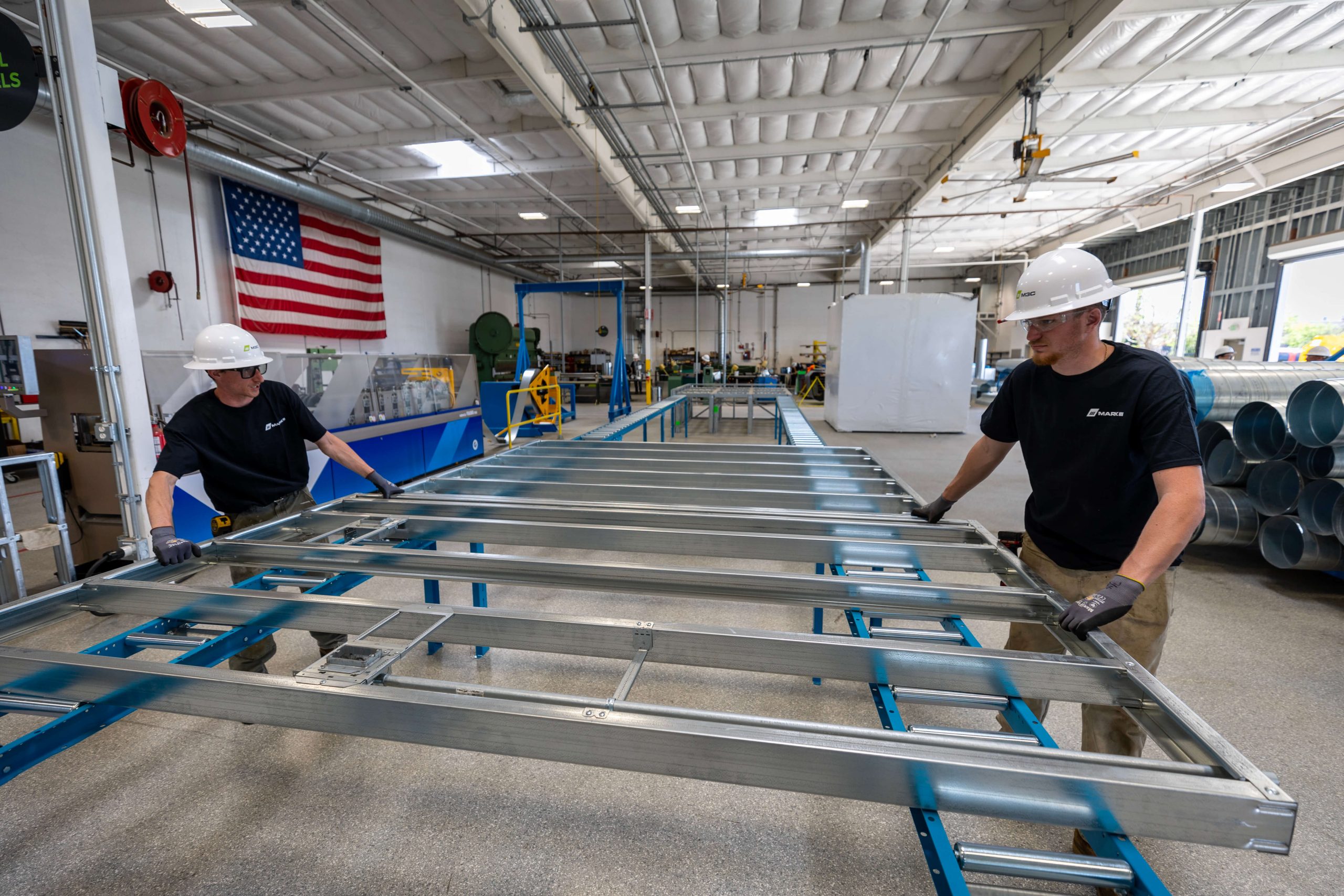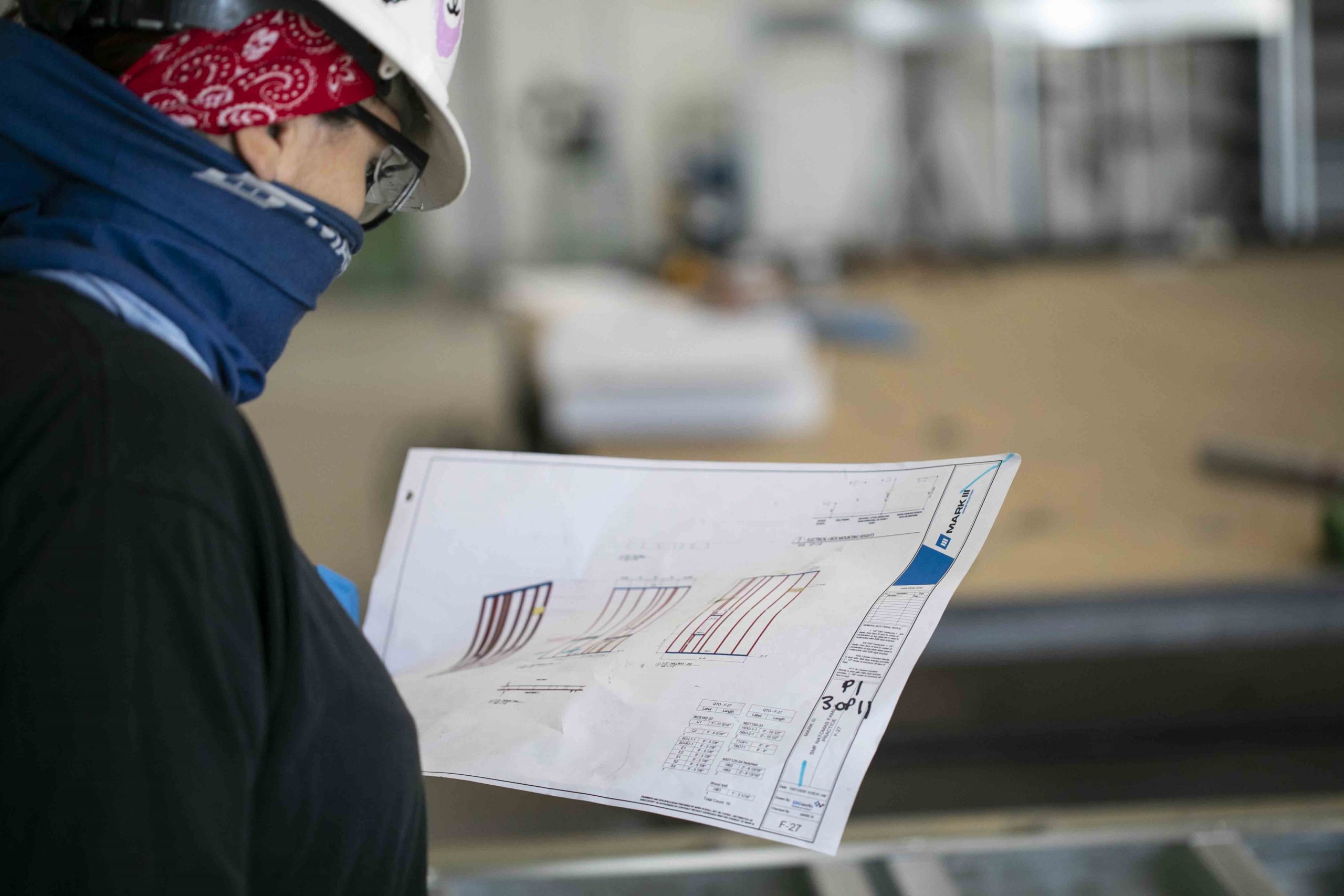 What is Productization?
M3C's products begin with a 3D model including in-wall electrical, plumbing, mechanical, backing, and accessories. These 3D models are used to generate detailed spool sheets that are directly fed into our automated equipment including a steel stud roll former, plasma table, and coil-fed spiral duct machine. The model and spool sheets include all required details for manufacturing including dimensions, specifications, and assembly instructions. Each stage of assembly and finish is verified through a rigorous QC process to ensure quality standards are met at each stage. Upon completion, a special inspector or M3C's QC officer will complete a final inspection prior to enclosing the products in a heavyweight waterproof shrink wrap to protect the products from the elements during loading, transport, and staging.